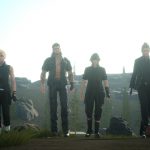 ---
Final Fantasy 15 Environmental Trailer Shows Beautiful Sceneries
Final Fantasy 15 trailer that shows off the game environments "World of Wonder" was premiered during the Final Fantasy XV Uncovered event in March. Trailer shows astonishing views from the Final Fantasy XV world: its cities, buildings, caves and other elements. The video is available online and in full quality.
Other news, covering the upcoming Final Fantasy XV, game was also announced. It was confirmed by Square Enix that they will produce more Collector's Edition copies of the game, a new playable demo was released in March and many more.
Final Fantasy official release date is on September 30. Until then, we expect to hear more news in the next Active Time Report broadcast in June during E3.
Tell us what you think about the Final Fantasy 15 environmental trailer "World of Wonder" in the comments below!